UVCcleans Portable UV Sterilizer Wand Portable Handheld UV-C Lights for Sanitizer
*In high demand! Order today to secure your UVC sterilizer light and disinfect your belongings*
UVC Light Has Been Shown To Be

Effective

Against Denaturing and

Killing 99.9% of Germs/Bacteria/Viruses

 

When used properly it is a safe and powerful weapon in the fight against microbial disease agents.

Can be used on your other cleaning tools – wipes, brushes, brooms, vacuum brushes, etc.

How Does Our UV Light Wand Work?

By shining UVC (ultraviolet) light onto a surface, microorganisms such as

bacteria and viruses are killed

by

denaturing nucleic acids and disrupting their DNA

, rendering them ultimately

lifeless and unable to function.

Quick and Easy To Use



No harmful chemicals, just a simple UVC light formula that eradicates germs, bacteria, and viruses, without the toxic chemicals present in spray disinfectants.

Versatile

Our UV Sterilizing Wand is perfect for using on any surface or item, from your child's stuffed animals, to your phone, to everyday items, to your most prized possessions.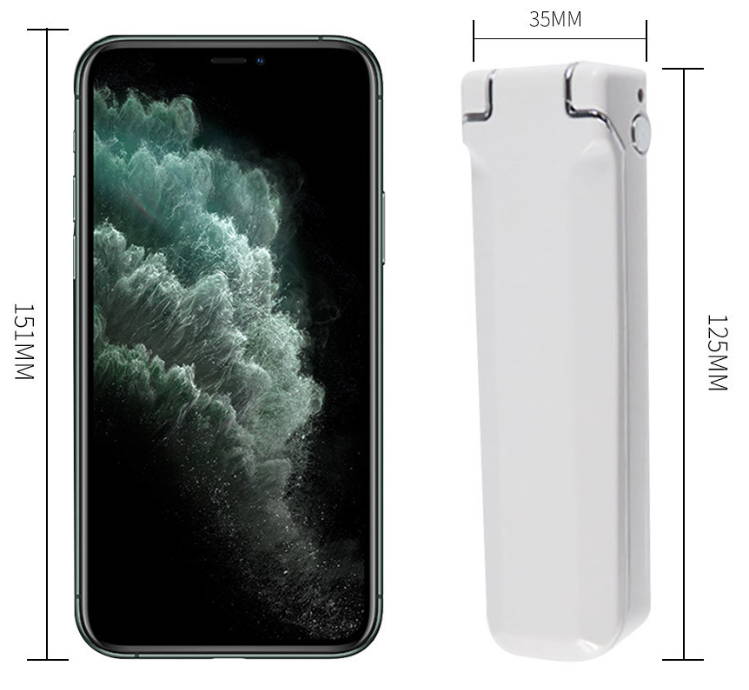 Being smaller than a phone when folded, you can comfortably bring our UV Sanitizing Wand with you on the go. Fits right in your purse or pocket!



Compact size makes this sanitizing device ideal for work, home, and travel. Easily fits in your drawer or glove compartment so it's always on hand.