UVCcleans Portable UV Sterilizer Wand UVC Light Sanitizer
Worldwide Free Shipping Now!!!
This Sterilizer Wand is an incredible cleaner harnessing the power of UV-C light to create a completely sanitizing solution without harmful chemicals or liquids. With light wavelengths in the range of 240~280nm, this UV Sanitizer light is certified with a 99.9% anti-germ rate.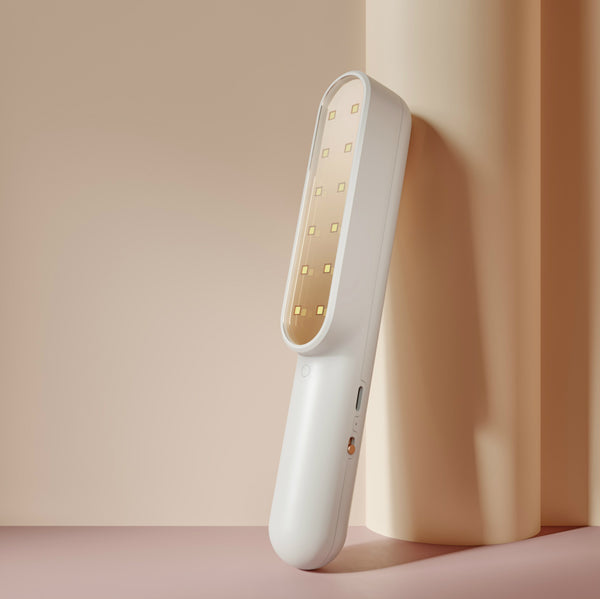 Simply turn on the UV sterilizer light, simply sweep the UV light sanitizer wand across the surface or stuff you desire to clean and have it germ-free within 30 seconds. This lamp is powered by a 2,000mAh rechargeable battery and is lightweight so you can use it to clean phones, toys, keyboards, laptops, toothbrushes, and toilet covers, also can sterilizing pillow inside, clothes and bed stuff and more.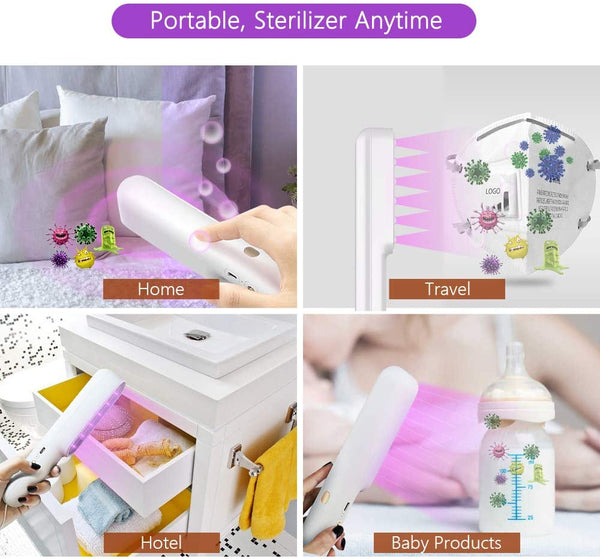 UV-C light kills 99.9% of germs & bacteria within seconds
Automatically turns off in 180 seconds to save power
Child lock feature avoids kid misuse
Rechargeable & convenient to take and use anywhere
LED bead can be used for 10000+ hours
Cleans without damaging any surfaces, makes non-toxic, no residue, no odor, no secondary pollution
Note: Avoid direct exposure to the human body, pets or plant for long term

Specifications
Materials: ABS+PC
Product dimensions: 8.62"H x 1.34"L x 1.57"W
Weight: 0.6 lb
Battery capacity: 2,000mAh
Input: DC 5V/1A
Power: 7W
Charging time: 2.5 hours
Lamp wavelength: 240 ~ 280nm
Child lock protection
1-year warranty
InterfaceL USB-C

UVC LED wavelength: 265–275 nm

Standard: GB19258-2012
WORLDWIDE FREE SHIPPING FAST SHIPPING